Order online through (Amazon.co.uk) or (Amazon.com)
E-Books (Amazon.co.uk) or (Amazon.com)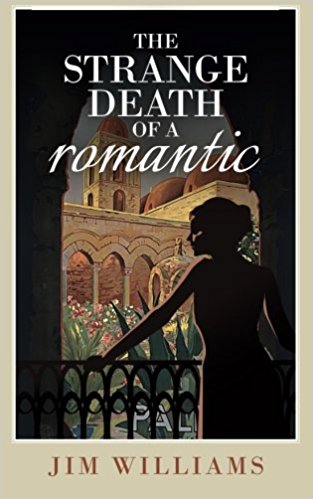 The poet Shelley wasn't murdered. This book tells you whodunit. A group of glamorous English socialites spend the summer of 1930 holidaying on the Italian Riviera where the poet Shelley died in a sailing accident in 1822. To pass the time, they tell amusing stories, much as Shelley, Byron and their friends had done a century earlier. For their theme they choose the death of Shelley and the stories progress towards a solution to the "murder mystery". Yet is that truly what the stories are about? Or, despite their witty surface, are they a code for dark and dangerous secrets hidden behind an urbane façade? Guy Parrot, a naive young doctor, finds himself falling in love with the beautiful and enigmatic Julia, the truth of whose past flickers between the lines of the stories, tantalising both Guy and the Reader. Guy discovers that truth, and its terrible reality leads to two murders and the destruction of his happiness and sanity. In 1945, in the aftermath of war, Guy returns to Italy with the army and is given an opportunity to re-examine the events of fifteen years before. This time will he understand what happened and finally redeem himself? The Strange Death of a Romantic offers the Reader romance, comedy, suspense, and an intriguing solution to a historical Whodunit – but without the inconvenience of a crime.
Order online through (Amazon.co.uk) or (Amazon.com)
E-Books (Amazon.co.uk) or (Amazon.com)