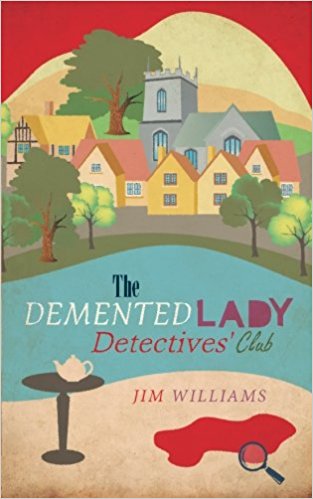 Order online through (Amazon.co.uk) or (Amazon.com)
E-Books (Amazon.co.uk) or (Amazon.com)
THE DEMENTED LADY DETECTIVES' CLUB
In the pretty Devonshire town of Dartcross an elderly lady diarist struggles with her memory to write a history of her colourful past, her hateful cat and her murderous husband. At the same time, Janet Bretherton and her friend Belle try to discover a purpose to their retirement. Is it enough to discuss the latest novels in their readers' group, go to the theatre or attend a séance? Perhaps, instead, they should try to solve the mystery of the dead Polish man whose body is found by the river?
The Demented Lady Detectives' Club is both a whodunit and a funny yet poignant account of a group of women growing old and seeking love and meaning in both the past and the present. The unnamed lady diarist finally faces up to the horror she has buried in her memory and the love she has lost. And Janet has to deal with the tender feelings she is still capable of evoking in a man who is twenty years her junior.
To read a sample, click here
For more notes, click here
Order online through (Amazon.co.uk) or (Amazon.com)
E-Books (Amazon.co.uk) or (Amazon.com)