Order online through (Amazon.co.uk) or (Amazon.com)
E-Books (Amazon.co.uk) or (Amazon.com)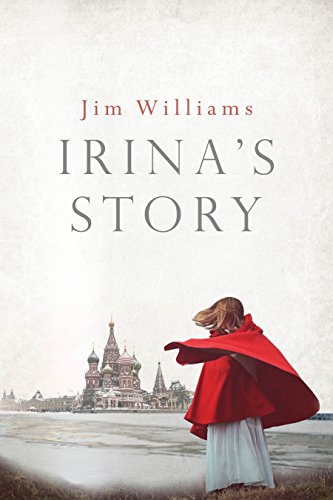 Irina's Story is the history of the Uspensky family and its attempt to negotiate the perils of 20th century Russia. It begins in the twilight years of the Tsarist empire in the idyllic setting of the family's country home at Babushkino, and describes a world which is destroyed by war, revolution and Stalin's terror, and ends with the fall of communism and the beginning of a new Russia of gangsters and crony-capitalism.
At the age of 90, Irina Uspenskaya is the last surviving witness of these events. In her Moscow apartment, while her young relative Slavochka and his friends in "the International Syndicate" aspire to become successful drug dealers, Irina collects the letters and diaries of her parents' generation and sets down the tale of what happened to them all.
In turn she describes the doomed marriage of her father Nikolai and her mother Xenia, who love but never understand each other; her idealistic aunt Adalia, who marries the sinister Grodsky; her disreputable uncle Alexander and his feisty wife Tatiana. These and a host of other colourful characters populate the story and we see their world through their eyes and understand it through their thoughts and writings.
Our guide, Irina is wry, funny, insightful and humane. Born with a disability, she views events through detached yet sympathetic eyes and reflects on her own history and her unrequited love for a boy she met as a little girl and the family and children she will never have.
Irina's Story is told with verve, compassion and a command of the sweep of Russian history. It is at times funny, romantic, tragic and appalling, but suffused throughout with deep humanity.
To read a sample, click here
For more notes, click here
Order online through (Amazon.co.uk) or (Amazon.com)
E-Books (Amazon.co.uk) or (Amazon.com)